Ever since we decided to make a fifth wheel our full-time home, I have been hunting for ideas to decorate and transform the garage area of the toy hauler interior, so I figure all my hours of scrolling should be shared! That is how this list of amazing toy hauler renovations was born, and I promise it will not disappoint!
The result of my many hours of scrolling is this list of wonderful IG accounts that share their toy hauler interiors, which are not only jaw-dropping but will inspire you whether you are looking for inspiration for an RV or a house. Because these small spaces are so full of character and lovely design details that can be applied to any space!
I have to start sharing what is probably my favorite transformation of a Toy hauler garage area, Autumn transformed the garage into the master bedroom, and it's just lovely!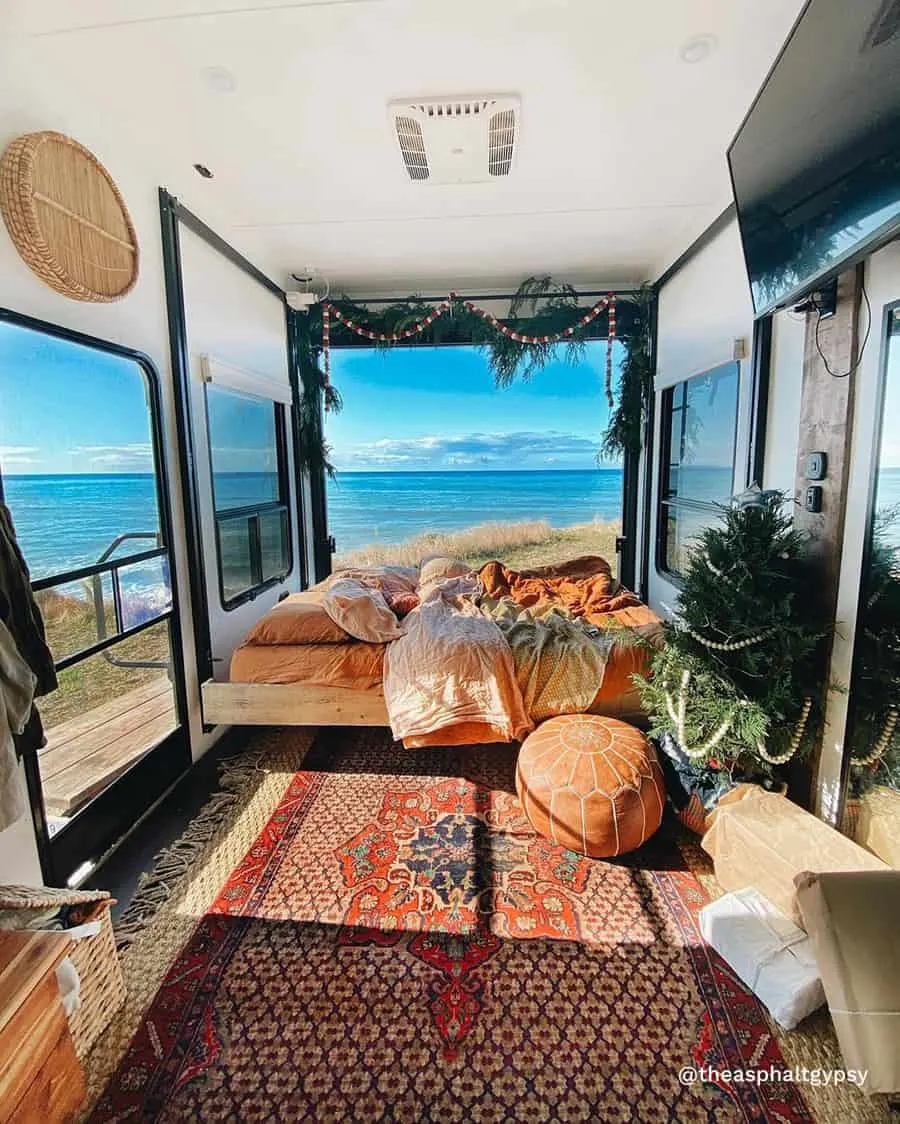 But I could not do this rig justice if I didn't share little bits of the other places inside, this is their kitchen. If you like warm-rustic wood accents, you will probably love it just as much as I do =]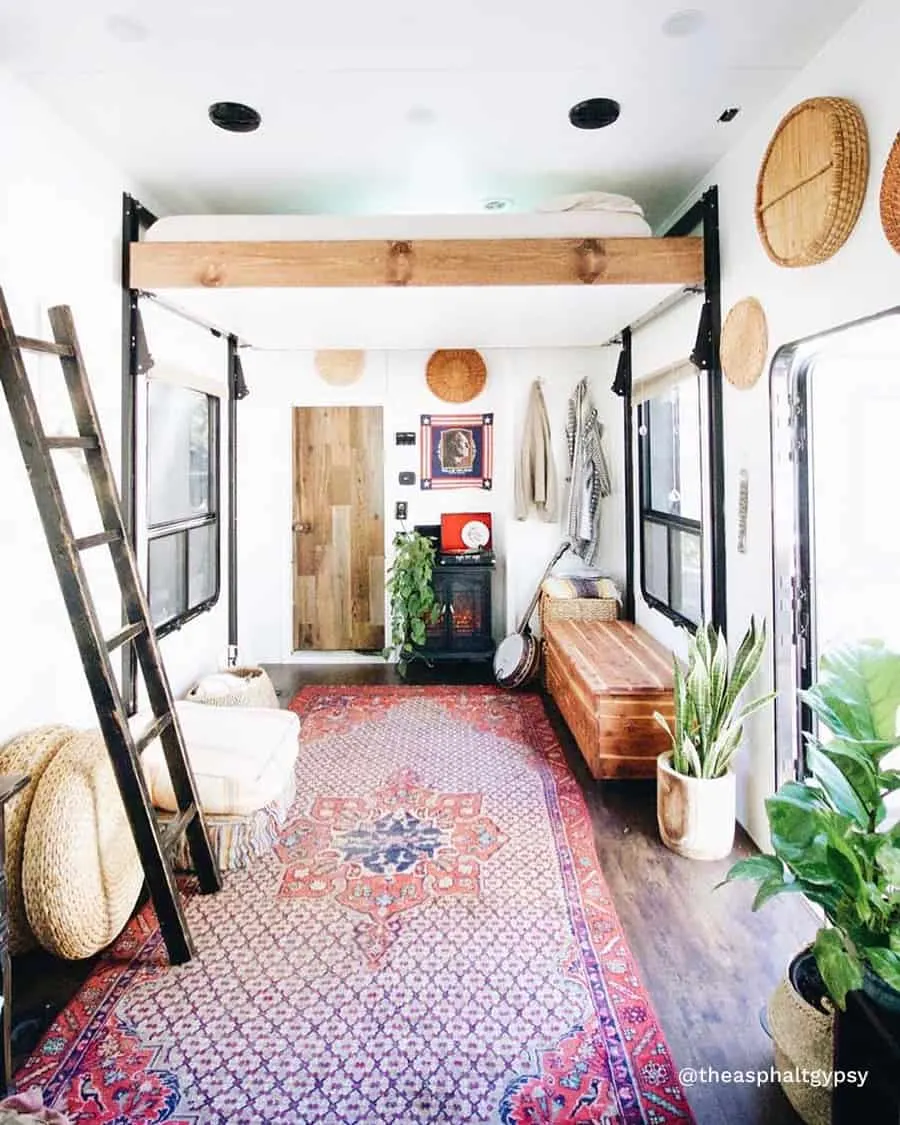 Since they swap rooms with their kids, I also wanted to share what they did in what used to be the master bedroom, because it's such a wonderful and functional space.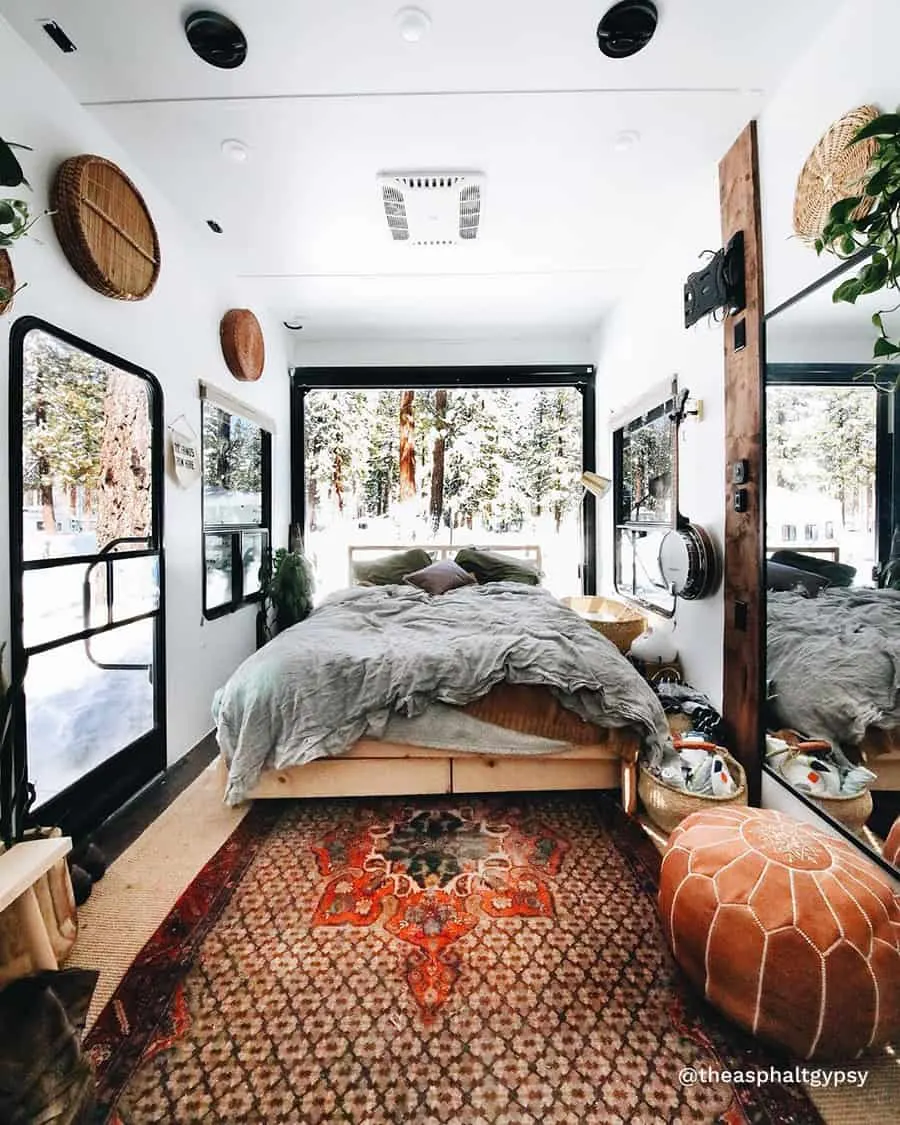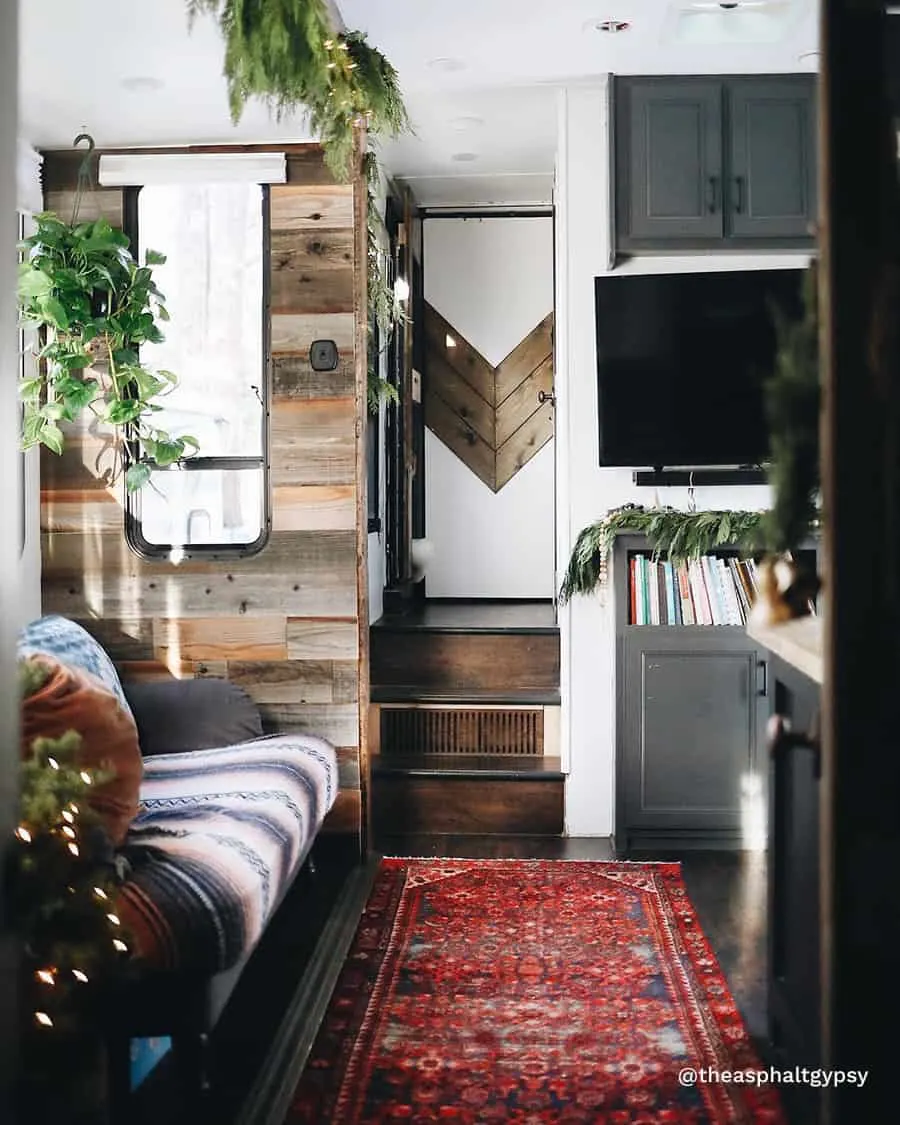 I've been following Dev for a while now, and I love how much she shares in her IG about living on an RV. Their toy hauler interior transformation is so lovely! She truly makes her rig look so cozy, this is what I think most new units even though they have better colors than they used to, they still look so cold! Here is the perfect example of how to add touches and change some furniture without gutting the rig and end up making it look amazing!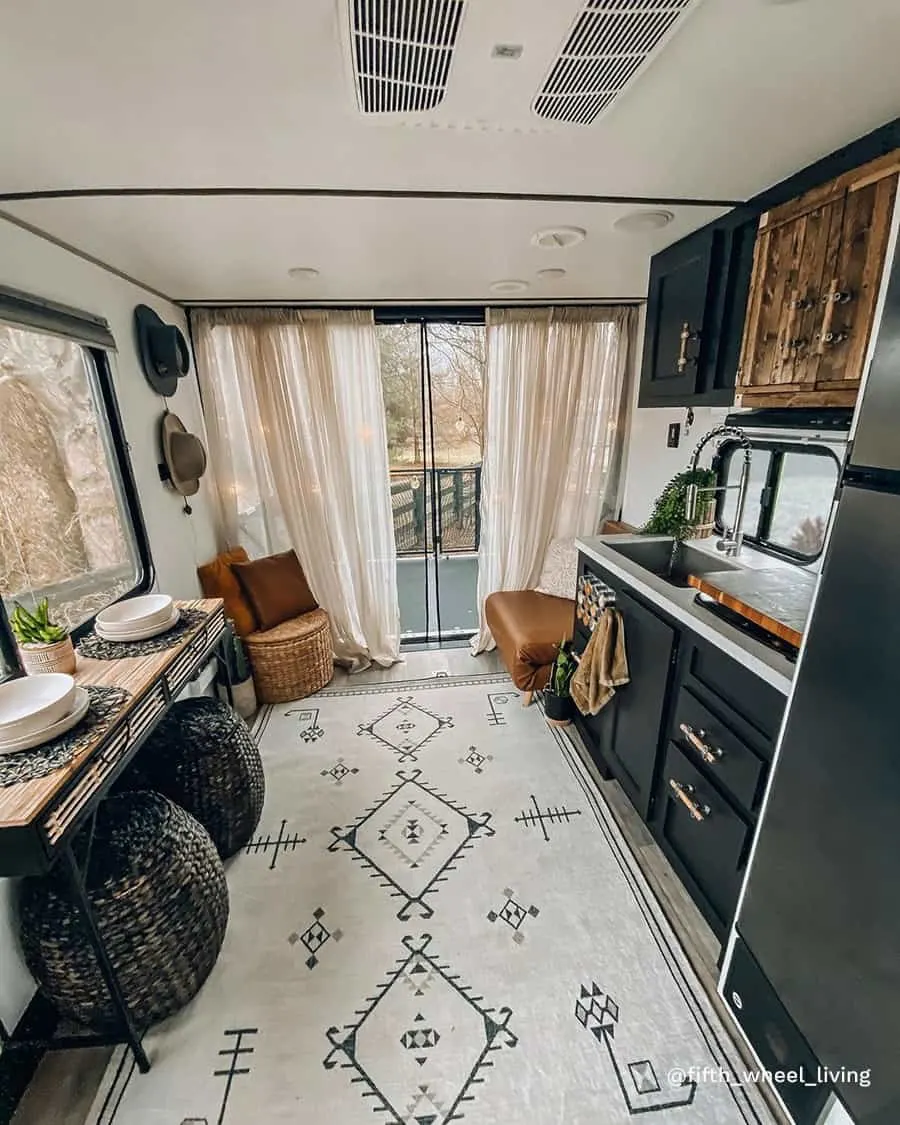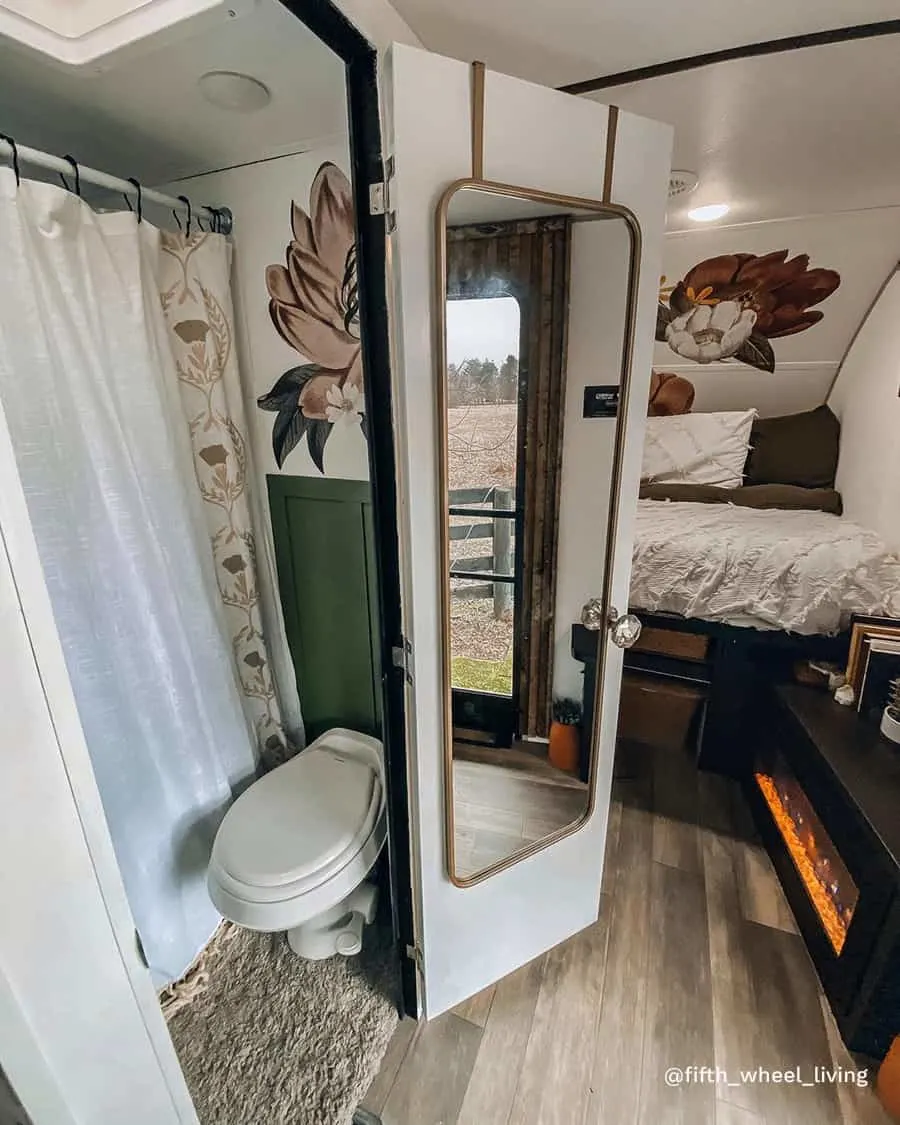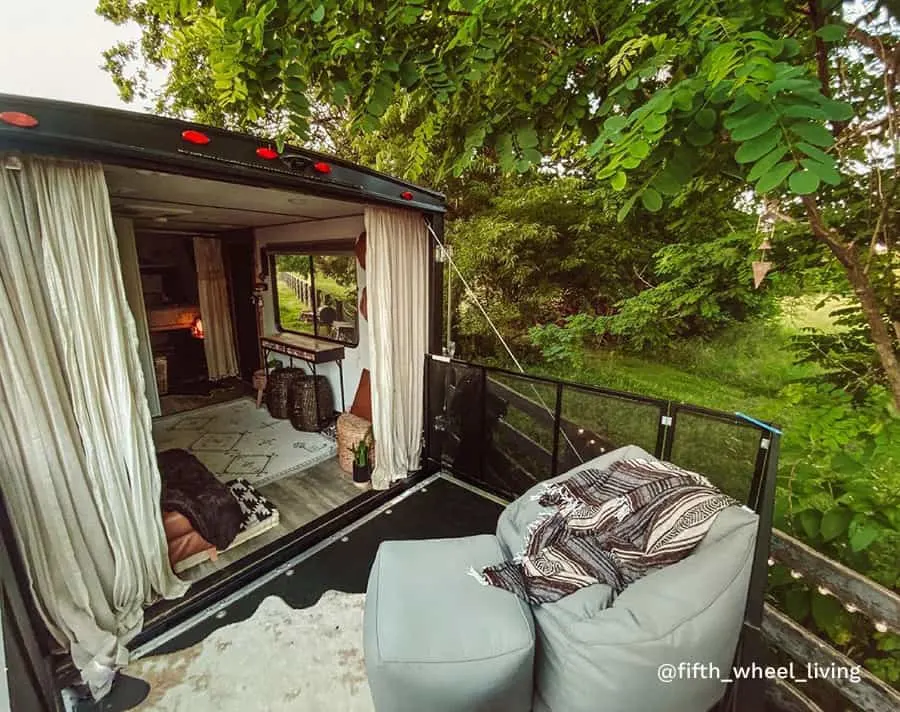 Melinda and Nikki have done such a wonderful job on many RV transformations, so I had to show more than just one, the two that are below are both toy hauler campers, and boy they look just like regular houses. The decoration and transformations are so on point!
Second Renovation
I love how many before and after they include, so we can really appreciate the changes, I wanted to include the before below, so you can appreciate the work as much as I do. It's just breathtaking!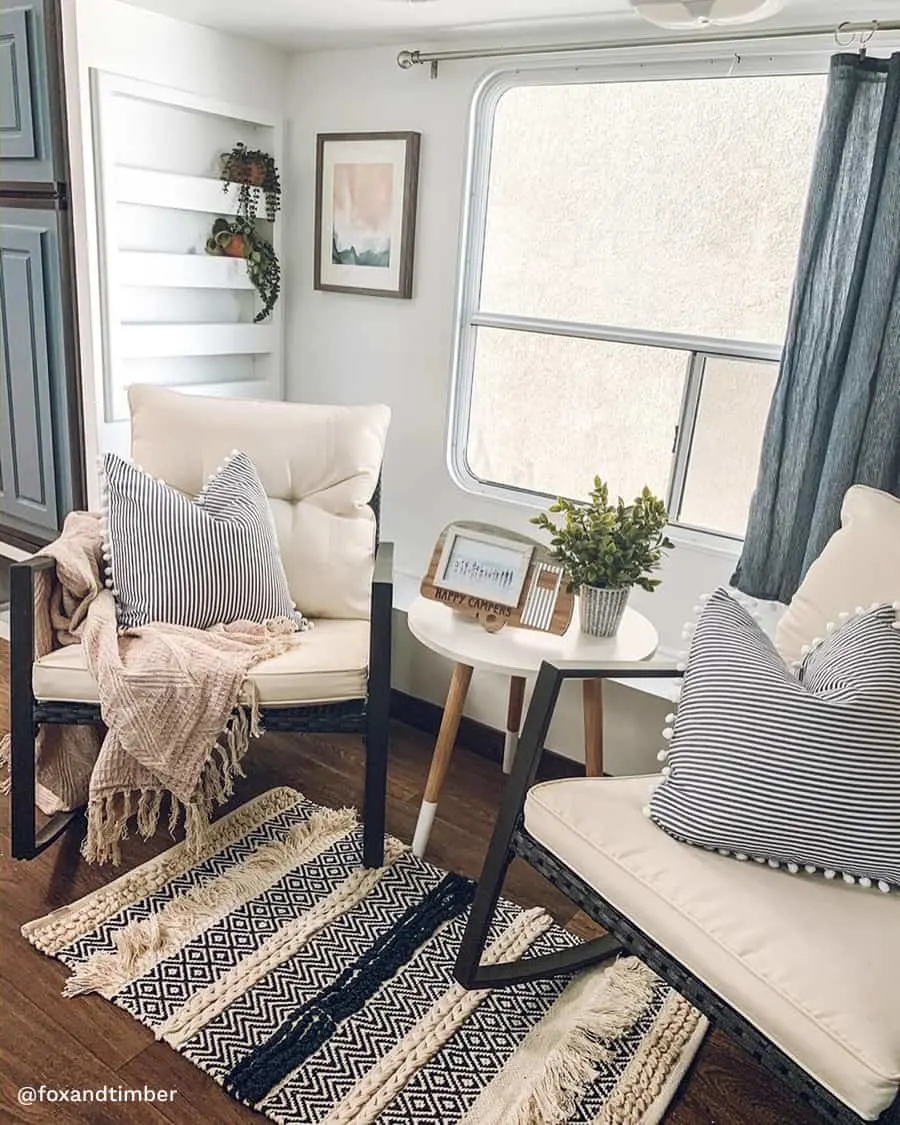 Corey transformed her toy hauler interior and I had to include some of the pictures she posted on her blog, the transformation is so lovely! And while I was not able to find the transformation of the actual garage, I think her bedroom alone is worth sharing =]
I stumbled across Kristen and Andy over on YouTube, and they were one of the first ones I found that transformed the garage into the master bedroom and kept the front room as the kid's room. They have shared a big part of their renovation on their blog, so if you want to see more, check them out!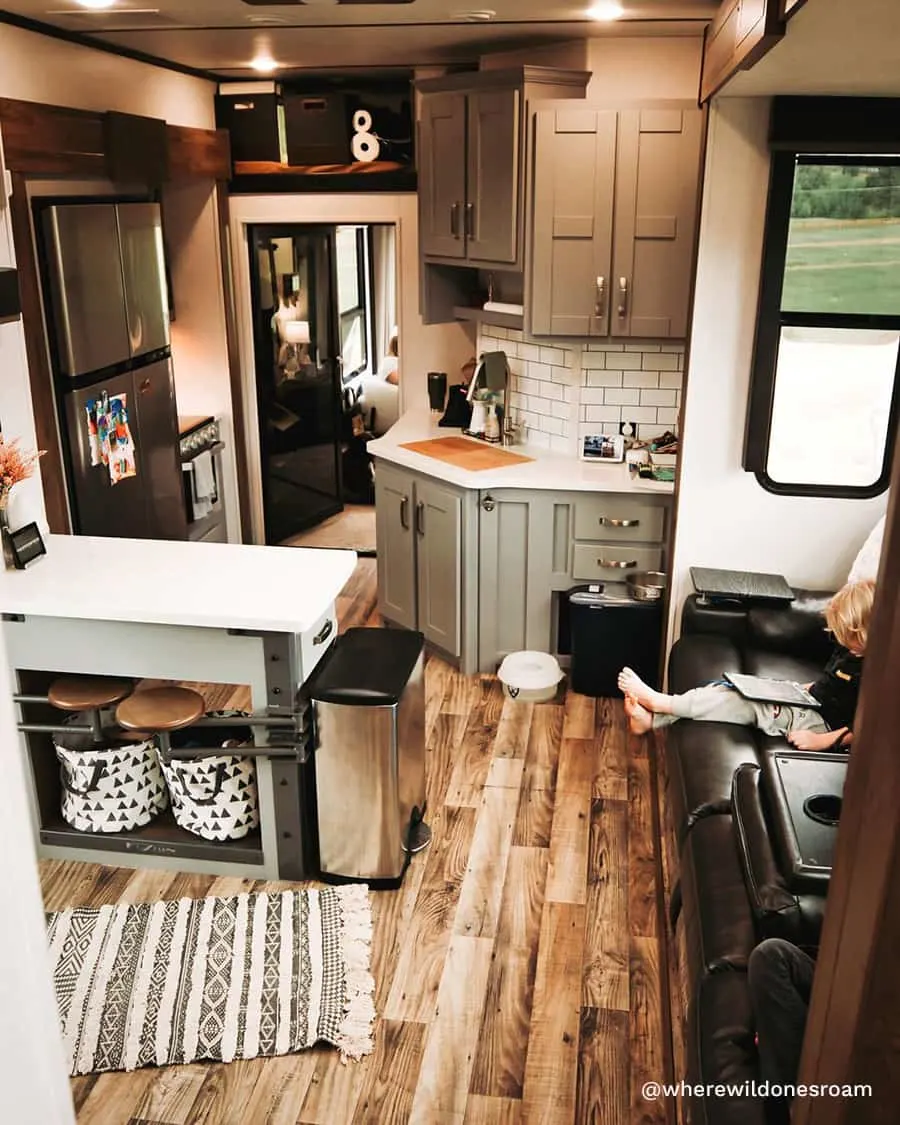 I love the soft boho feel of Laurens's renovation, and the lounge area she created below the happijack suspended bed is so lovely!
Can't go wrong with soft curtains and beautiful roman shades for the windows!
And of course, I had to include the bedroom they created for the kiddos! Isn't that the perfect play space?
I love how Brittany took the lounge space a bit further and introduced a sofa for that space! It makes it look so cozy! She did an amazing job with the rest of her RV, so I also wanted to add more pictures so that we could all admire the beautiful space they have created.
8

– US! Ken & Joy from @barefootdetour toy hauler interior

Since we are done with the garage section of our toy hauler, I of course wanted to add ourselves to the list, we only have one fix left: replacing the bottom couched with a permanent bed structure for the bottom bunk, but for now, the rest of the space is done =]
Transforming a garage into a softer, more functional space is no small task, that's why I researched so much when looking at re-doing ours, I will make sure to share what I did with our space in a future post!